Home > Economics> Austrian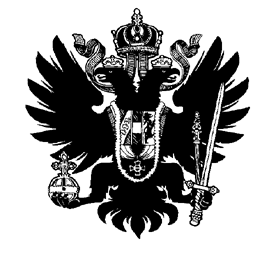 Vienna School:
Carl Menger (1840-1921) "Grundsätze der Volkswirthschaftslehre" (1871),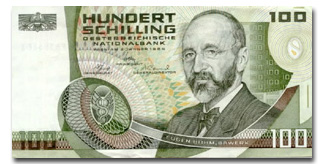 Eugen von Böhm-Bawerk (1851-1914) "Capital and Interest: History and Critique of Interest Theories" (first volume 1884),

Ludwig Heinrich Edler von Mises (1881-1973) "Die Gemeinwirtschaft: Untersuchungen über den Sozialismus" (1922), "Nationalökonomie: Theorie des Handelns und Wirtschaftens" (1940) predecessor to "Human Action" (1949),

Friedrich August von Hayek (1889-1992) "The Road to Serfdom" (1944)and

Joseph Alois Schumpeter (1883-1950) "Capitalism, Socialism and Democracy" (1942).

As this site contains some external links I don't take any responsibility for them. The names of actual companies and products mentioned herein may be the trademark of their respective owners. Please check on the respective policies. Of course you will find other links embedded in the remaining pages.